Link Optimization - Managing and Maintaining links for the long term

The following are the general steps that one would take in optimizing their website, using the logic and scientific techniques of search engine optimization.
1. Find the right search words or search phrases for your business.
2. Choosing an optimized domain name for your business.
3. Web page title, meta tags, file and directory optimization.
4. Web page Content optimization.
5. Alternate text of Web page image, objects and links optimization.
6. Link building strategy.
7. Link managing and maintaining.

Once one has successfully established links with link partners, then comes the task of managing and maintaining these links for the long term, as well as adding on more links to the existing collection.
Advertisement.

Managing links would mean that one would have to do the following.
1. Once in a while check if all the links leading to link partners websites, works or are defunct.
2. Periodically check if the link partner is carrying your link. Also check if that link works and leads to your website.
3. Periodically check if your link partners are in good standing, which means they are not indulging in link farms.
4. Check if your ranking has improved or gone worse in major search engines.

Once in a while, a website owner would need to check if all the links work, and lead to their link partners websites.

This is to ensure that one is in good standing with respect to the link partners.

Many times link partners drop a partner link, if they find the partner is not reciprocating their link.

It could be a mistake, and not deliberate, yet it could cost one to lose a link partner.
Periodically, one needs to check, if their link partner is carrying their website link.

This is because, the internet is an evolving medium, and many websites could be out of existence, as many more come up.

Also, since this is like a business, one needs to make sure that they really have the incoming links they think they have.

There could be many reasons as to why a link could be dropped.
Advertisement.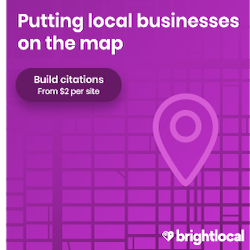 Also periodically check if the link partners are in good standing.

That is they are not indulging in any link farms, or have links to them, and have a good ranking with the major search engines.

It is also beneficial to see how the website fares, in searches done in the major search engines, like, Google, Yahoo, and Ask.

If the website's ranking goes down, then it would be well worth to investigate links.

When we have to maintain links for the long term, it could be time consuming to do it manually.

There are many good software available to do link management.

There are also many link management services, provided by websites dedicated to it.
Basically what the software does is to periodically check the links in websites that we own, that point to the link partners websites.

It would check the integrity of those links, and see that none are broken. if so we would receive an email, in our mailbox.

It would also do a periodic check on the status of our links with our link partners, and also check if none of it are broken, pointing to our websites.
The software could also be used to manage links with existing and potential link partners.

It would automate the whole thing, of managing and maintaining links, in our websites.
Advertisement.