History of SEO - Part II
As the internet grew by leaps and bounds, came a lot of new sites, all competing to be in the top results of the search engines.
Then webmasters realized, they had to compete with new sites coming up every day, and started thinking strategies, to get a share of the traffic pie.
They knew that search engines used keywords to match pages, so they started using popular keywords heavily on their pages, often spamming them.
They would insert popular keywords in tiny invisible text throughout their pages, which were visible only to the search engine software, but not to humans reading the pages, and get better rankings based on the keyword density.
Some of the webmasters also used spamming techniques, like doorway pages, and page cloaking, in their eagerness to get more traffic.
Doorway pages are those, which are heavily embedded with the popular keywords, with none or some content for the human readers, and act as doorways to the intended site, thereby getting traffic to that site.
Page cloaking, is a technique, by which different pages are created, one for the search engine and the other for the human user.
The search engine spider gets a page which is heavily stuffed with popular keywords, and which gets it a good rank.
While the user, who clicks on the link of that page in the search engine, is directed to a page with relevant content.
Both these practices were unethical, because it interfered with the ranking of pages by merit of their content.
Which is the primary objective of search engines, when it comes to satisfying its users.
Advertisement.
The search engines were battling with those webmasters by fine tuning their techniques, and filtering websites, some times banning them from their indexes.
Then came Google in 1998.
Google was founded by Stanford University students, and it soon became the most popular search engine portal in the internet.
Google used an advanced page ranking algorithm, which ranked websites based on the number of their incoming links, and then served pages from among them, which were relevant to the user.
Google's algorithm was also designed to defeat the designs of webmasters, who used spamming techniques, like keyword spamming, doorway pages, and page cloaking.
The advent of Google brought about a change in the search engine techniques, and in search engine optimization, in general.
More credence were given to content, keyword or key phrase optimization, and genuine link building with good content websites.
Search Engine Optimization evolved into a science, which gave emphasis to ethical techniques, for getting a good rank in the search engines.
In the present times, one can hope to have a good rank, only if one's website has good original content, and that one shows credible evidence of being in for the long run, by having link relationships with quality websites.
The primary purpose of having links, in my opinion, is to show that one is a serious player, and that one in there for the long run, by establishing relationships with other similar websites.
Advertisement.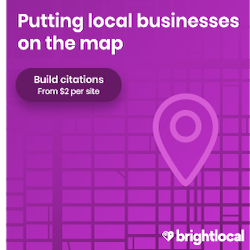 That is why modern day search engine portals give emphasis to good original content, and linking with good quality websites.
That is how search engine optimization has evolved.
The old techniques have changed, and only quality websites can hope to rank in the search engines.
I am not saying that there are no exceptions.
Exceptions happen, but only in the short run.
If a website has to rank well in the long run, it could only be accomplished by ethical methods, as search engine portals spend a lot of money in devising techniques, to filter content that is not what the users want to see.
So any real search engine optimization, has to follow a ethical approach.
Looking to the future of search engine behavior one can say safely, that what the consumers want, is what the search engines are going to deliver.
Their algorithms would reflect, what their users would like to see.
And what they would like to see is quality, originality, different opinions, good products, good prices for products, and other quality stuff.
They would not like to see a poor quality site creep up into their search results, and every professional search engine portal would try to minimize it.
It follows that search engine optimization, has to become very ethical and concentrate on building a website for the long run, as it is done in the outside world for any business.